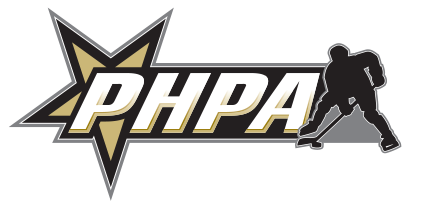 Band Together
Each player throughout the American Hockey League, ECHL, and Central Hockey League has been provided a red wristband as a means to not only raise awareness of the REDLINE program, but to remind players that they have direct access to the resources they need to help deal with personal issues away from the rink.
Each wristband is adorned with the REDLINE website address: www.callredline.com, as well as the toll-free phone number which players and their family members can call any time of day, seven days a week, 365 days a year to speak to a trained counselor.
The REDLINE program is a free and confidential service afforded to all PHPA Members through the Ceridian LifeWorks program, and funded by each League whose players are represented by the PHPA. The REDLINE aims to help players focus on their hockey careers as they strive to reach the next level of the sport.
All PHPA Members are encouraged to wear their REDLINE wristbands to help support and raise awareness of the program.